A powerful speaker, Christy is invited to speak on a variety of topics and in many different venues. Her message is inspiring, life-affirming, and promotes a world that honors all beings. Most recently she has given keynote addresses for The Affiliated New Thought Network, Circle of Love Gathering, Charlotte Pride, Johnson and Wales University, and Charlotte's Citywide Interfaith Thanksgiving Service. 
SPIRITUAL CENTERS
An ordained minister of the Science of Mind teaching, Rev. Christy has been the guest speaker for Spiritual Centers, conferences, and events across the United States and in Canada.

INTERFAITH
Christy has worked for seven years with Mecklenburg Ministries, an interfaith organization in Charlotte that brings together nearly 100 houses of faith. She has served on the board, various committees and as the chair of Charlotte's annual city-wide Interfaith Thanksgiving service for four years. She was honored as one of the keynote speakers for the event in 2014.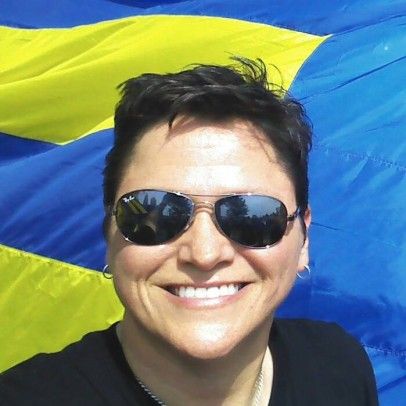 HUMAN RIGHTS
She has worked in the arena of human rights with and in support of such organizations as the Human Rights Campaign, Equality NC, and Campaign for Southern Equality to bring equal rights to the Lesbian, Gay, Bi-Sexual, and Transgender (LGBT) community. She has delivered keynote addresses and headline performances for Pride festivals across the country since 1995.
Book Christy to speak at your event: booking@christysnow.com