CHRISTY SNOW
Christy Snow is a singer/songwriter, speaker, writer, workshop, and retreat facilitator. She empowers others through music, speaking, and teaching. Through life-affirming lyrics and messages, she inspires others to live their best life and to share their unique expression in the world fully and freely, while promoting authenticity and equality. She is a powerful speaker and activist. Christy is regularly invited to speak on a variety of topics and in many different venues. Her message is inspiring, life affirming and promotes a world that honors all beings.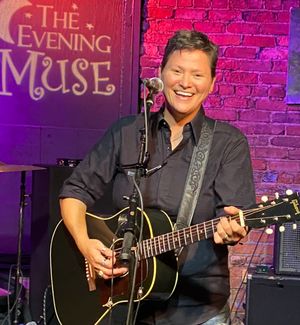 SPIRITUAL LIFE
An ordained minister of the Science of Mind teaching, Rev. Christy was co-pastor of the Spiritual Living Center of Charlotte for 10 years and has been the guest speaker for Spiritual Centers, conferences and events across the United States and in Canada since 2002. She founded Awaken Spiritual Community (formerly Carolina Center for Spiritual Awakening) on January 1, 2018 and that community is now working with Hearts United for Good to help those experiencing homelessness and other needs in the greater Charlotte area. Rev. Christy is also very gifted at creating a unique and memorable wedding ceremony, celebration of life, baby or home blessing. 
INTERFAITH
Christy is a former board member and continues to work with Mecklenburg Ministries, an interfaith organization in Charlotte that brings together nearly many houses of faith throughout Charlotte. She has served on the board, various committees and as the chair of Charlotte's annual city wide Interfaith Thanksgiving service for four years. She was honored as one of the keynote speakers for the event in 2014.
HUMAN RIGHTS
She has worked in the arena of human rights with and in support of such organizations as the Human Rights Campaign, Equality NC, Campaign for Southern Equality, Georgia Equality, and Tybee Equality Fest to bring equal rights to the Lesbian, Gay, Bi-Sexual and Transgender (LGBT) community. She has delivered keynote addresses and headline performances for Pride festivals across the country since 1995. She is also active in working for race equity in both North Carolina and Georgia.
RETREATS
Christy and her wife Angie offer retreats for individuals and groups on their farm in the mountains of North Carolina and on location to other exciting locations. Awaken Within Retreats