Music Videos
Speaking Videos 
SINGER/SONGWRITER
RECORDING ARTIST
Voted Best Female Vocalist and Best Singer/Songwriter
by Creative Loafing's
Best of Charlotte Awards!
Christy began performing professionally in 1989. Self-taught on guitar and Native Style Flute, Christy's unique style is a true extension of her soul. Voted one of Charlotte's best female vocalists and best singer/songwriter multiple times by Creative Loafing Magazine, her live shows carry her listeners away. Delivering percussive acoustic guitar, rich vocals, life-affirming lyrics, and a captivating stage presence, Christy sings about life, love, and our connection to one another. She weaves in the enchanting and hypnotic and meditative Flute as well as her gift of humorous storytelling.
She has performed across the country, as well as in Canada, Mexico, and Turkey, and has listeners across the globe due to the worldwide distribution and airplay of her music. From churches to bars, women's festivals to folk festivals, Christy shares her journey of authenticity through music and stories.
Her 14 CD Discography includes; five acoustic singer/songwriter CDs, three spiritual chant CDs, five meditative Native Style Flute CDs, and one guided meditation CD.
Christy's latest acoustic CD, Free To Be, is an empowering journey of freedom; free to love, free to marry, free to experience spirituality without dogma and sexuality without shame.
Fun, dynamic, engaging, provocative, and sensual, that is Christy Snow.
Her influences range from Janis Joplin to James Taylor and her voice has been compared to KD Lang, Natalie Merchant, and Tracy Chapman although she has a sweet resonance that is all her own.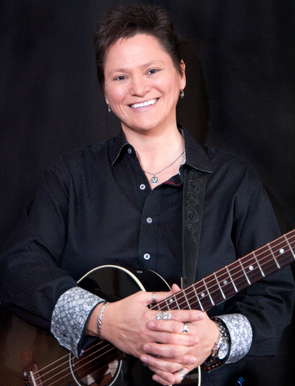 Christy's music is uplifting food for the soul. The scope of her collection of original songs includes the provocative, sexy, passionate songs you would hear in her acoustic shows along with songs that unite people across differences and encourage self-inquiry and self-responsibility for life and also prayerful, meditative songs that she shares with spiritual centers. In any venue, however, there is a common thread of songs and commentary that inspire others to live a life of purpose and passion, making a positive difference in the world.